Going Steady
---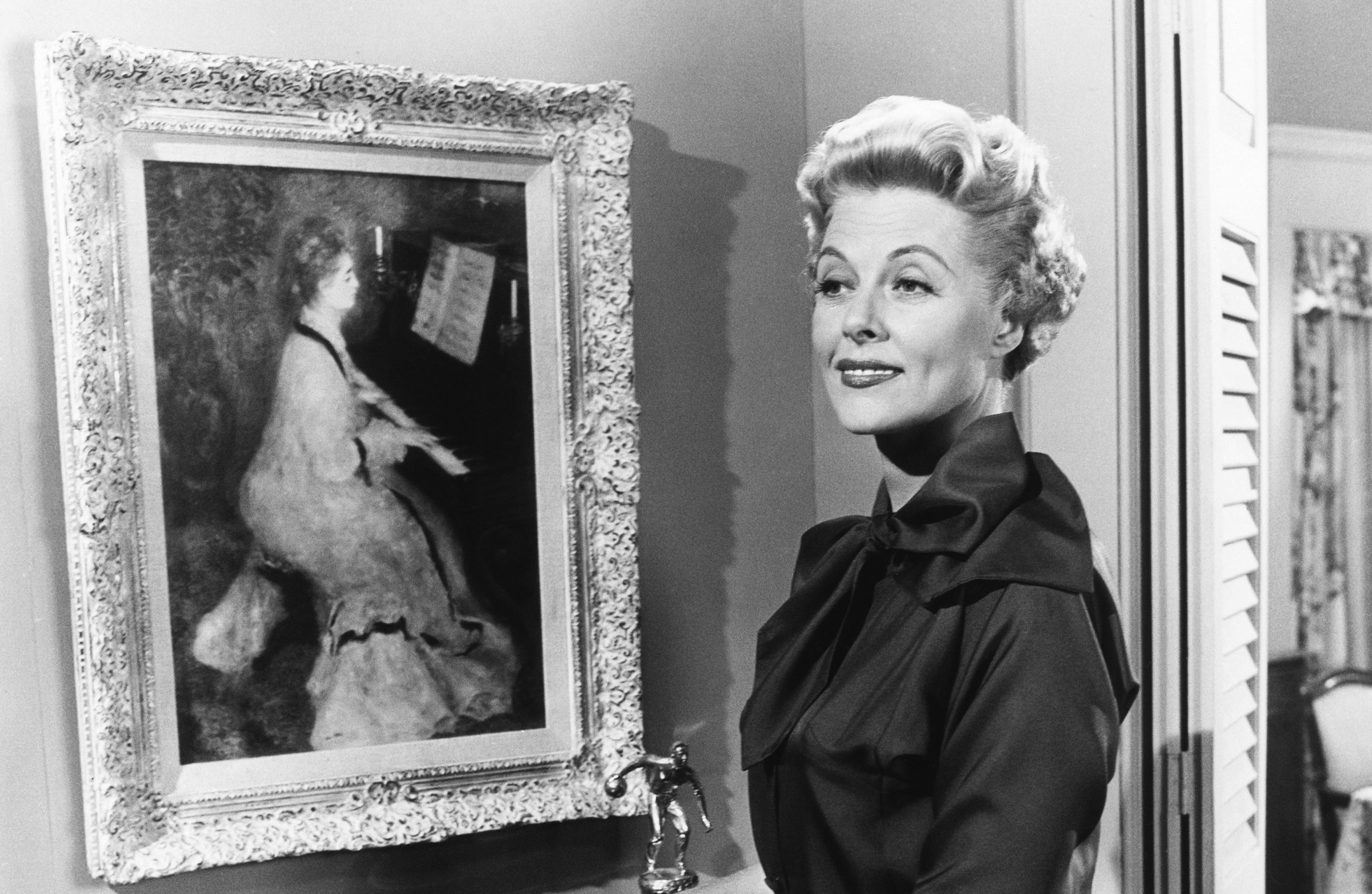 Brief Synopsis
Two high school students keep their marriage a secret until the girl gets pregnant.
Film Details
Genre
Release Date
Feb 1958
Premiere Information
not available
Production Company
Clover Productions, Inc.
Distribution Company
Columbia Pictures Corp.
Country
United States
Technical Specs
Duration
1h 21m

Synopsis
When seventeen-year-old Julie Ann Turner begs her father Gordon for permission to travel from her home in Pasadena, California to Reno, Nevada to watch her high school basketball team compete with the Nevada champions, Gordon unequivocally says no. After Julie Ann's sympathetic mother Grace needles the straight-laced Gordon into giving his permission, the following weekend, Julie Ann, her steady boyfriend Calvin Potter and their classmates, Woody Simmons and Olive Nelson, drive to Reno in Calvin's rickety car. During the game, Calvin substitutes for an injured player and makes the winning basket. Afterward, the classmates celebrate at a victory dance. Wanting to be alone, Julie Anne and Calvin slip away from the others, and after they profess their love for each other, Julie Ann, inspired by the story of her aunt Lola, who eloped to South America when she was sixteen, suggests that they get married. Following their marriage by a justice of the peace, the teenagers spend the night at a honeymoon cottage. The next morning, Julie Ann confides to Olive and Woody that she and Calvin are married. They then drive back home, and as they near her parent's house, Julie Ann suggests keeping the marriage a secret until graduation. Two weeks later, Gordon, peeved by Calvin's constant presence at the house, thinks that it is time for Julie Ann to put an end to their relationship. When Gordon's car battery dies, Calvin lends him his car to drive to work. Although Calvin tries to warn Gordon about the car's idiosyncrasies, Gordon ignores him, and as a result the car belches a cloud of smoke at a police officer who then issues him a ticket for polluting Pasadena. Furious over the citation, Gordon forbids Julie Ann to see Calvin again. One day at school during lunch recess, Olive accompanies Julie to the obstetrician. In the hallway outside the doctor's office, Olive is spotted by one of her classmates, who spreads a rumor that Olive is pregnant. As a result, Olive and Woody are summoned to see Principal Ahern. As Ahern questions the teenagers, Julie Ann comes to the office and confesses that she is pregnant, but refuses to divulge the father's name. When Ahern orders Julie Ann to return in the morning with her parents, Julie Ann tells her mother about her condition. That night, after serving Gordon his favorite dinner, Grace tells him that Julie Ann is married and pregnant. Gordon thinks that Grace is joking until Grace assures him that she is serious. An agitated Gordon then phones Calvin's father and orders him and his family immediately to come to the Turner house. When the Potters arrive, Gordon blusters that Calvin is a "teenage idiot," prompting his parents calmly to defend him as a "sweet boy." After Gordon insists that the teenagers get an annulment, Grace states that Julie Ann's pregnancy renders an annulment impossible. Calvin, previously unaware that he was about to become a father, is as shocked at the announcement as his parents. Grace then suggests that Calvin move in with them, and later, as Calvin carries his belonging upstairs, he drops a bowling ball on Gordon's foot. Four days later, Grace tries to teach the carefree Julie Ann the art of homemaking while Gordon decides it is time to lecture Calvin about the responsibilities of marriage. When Gordon offers Calvin a job at his hardware store, Calvin, who has dreams of working in the insurance industry, demurs. Later, when Calvin insists that they move into their own place, Julie Ann accuses him of being unappreciative and storms off to bed alone. Grace then suggests that Calvin sleep with Gordon while she moves in with Julie Ann. Gordon spends a sleepless night after Calvin awakens him for snoring and then thrashes around the bed. Although Calvin exhibits no aptitude for the hardware business, Gordon insists that he continue working at the store. Ten excruciating days later, Aunt Lola, now widowed, pays an unexpected visit to the Turner home. As the family greets her, Calvin strolls into the house and announces that he is leaving the hardware business to work as a grocery clerk. When Julie Ann refuses to move out of her parents' house after graduation, Calvin tells her to "grow up" and moves out by himself. The night of graduation, Lola goes on a date with Abner Priestley, the insurance company executive who is to speak at the ceremony. After Lola leaves, Gordon makes a disparaging remark about her impulsiveness, sparking an argument with Grace. At the ceremony, as Julie Ann is awarded her diploma, her parents are still fighting. Abner then takes the podium and delivers a speech about accepting the responsibilities of adulthood. After Abner admonishes the graduates to be independent in thought and action, Julie Ann takes his advice to heart and apologizes to Calvin. Afterward, when Lola complements Abner on the speech, he responds that she should like it since she wrote it for him. After Gordon and Grace reconcile at home, Calvin and Julie Ann stop by to tell them that Abner offered Calvin a job in his insurance company. All ends happily as Olive races in to announce that she and Woody are engaged. After the teenagers leave, the Turners, finally alone, turn off all the lights and ascend the stairs to their bedroom.

Film Details
Genre
Release Date
Feb 1958
Premiere Information
not available
Production Company
Clover Productions, Inc.
Distribution Company
Columbia Pictures Corp.
Country
United States
Technical Specs
Duration
1h 21m

Notes
Although 3 September 1957 Hollywood Reporter news item places Rosemarie Meyers and Sandra Wirth in the cast, their appearance in the released film has not been confirmed. The Variety review lists the character played by Carlyle Mitchell as "Arthur Priestley," but he is called "Abner" in the film. Going Steady, which was produced in September 1957 and released in February 1958, marked the feature film debut of singer Molly Bee. Although Bee had previously filmed Summer Love in June 1957, that picture was not released until April 1958.