Paul Mccartney
---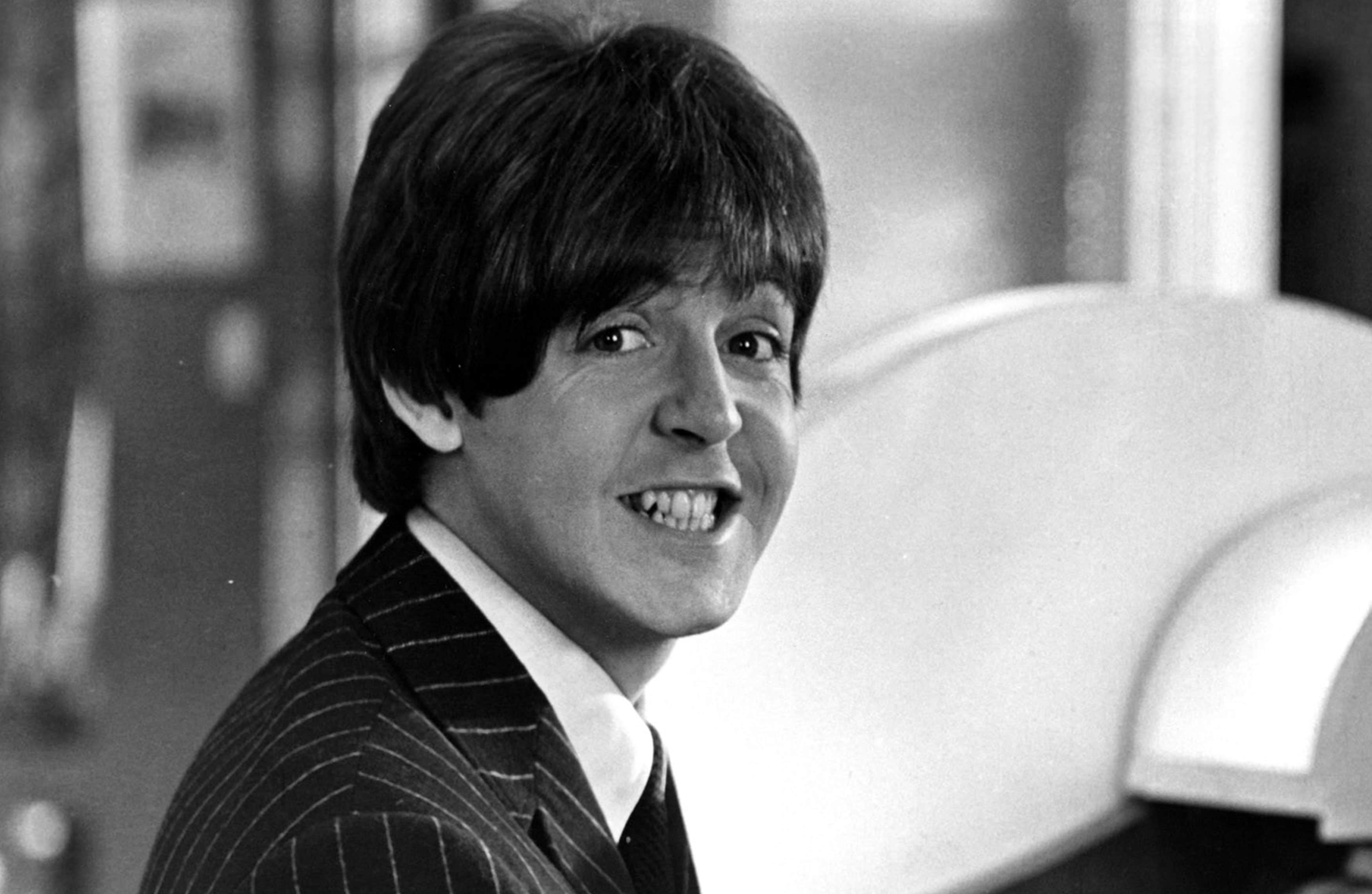 Also Known As
James Paul Mccartney
Birth Place
Liverpool, England, GB
Born
June 18, 1942
The most successful composer and recording artist of all time, Sir Paul McCartney was a founding member of rock-n-roll's most iconic band, The Beatles, and along with fellow bandmate John Lennon was part of the most celebrated songwriting partnership in rock history. With an innate knack for beautiful, complex melodies, powerful vocals and a unique bass-playing style, his music struck em...
Family & Companions
Read More
Jane Asher
Companion
Actor. Had relationship in the mid-1960s; announced engagement in 1967; separated.
Linda Eastman
Wife
Photographer, musical performer, food entrepreneur. Born on September 24, 1941; frequently performed with McCartney; married on March 12, 1969; diagonsed with breast cancer c. 1995; died on April 17, 1998.
Heather Mills
Wife
Activist, former model. Born c. 1967; activist for the disabled; lost left leg in 1993 motorcycle accident; announced engagement on July 26, 2001; married on June 11, 2002 on the remote Castle Leslie estate in Ireland.
"Paul McCartney Paintings"
Paul McCartney, Bullfinch Press (2000)
"Paul McCartney: I Saw Him Standing There"
Jorie B Gracen, Watson-Guptill Publications (2000)
"McCartney"
Chris Salewicz
"McCartney: Yesterday ... and Today"
Ray Coleman, Paul McCartney and Ian Ruskin
There is a Web site devoted to him at www.paulmccartney.com
A hard-headed businessman, McCartney has made a fortune as a music publisher, and outraged many (including, eventually, himself) by selling publishing rights of many Beatles songs to Michael Jackson in 1985. That same year, the ex-Beatles sued McCartney for royalties.
Biography
The most successful composer and recording artist of all time, Sir Paul McCartney was a founding member of rock-n-roll's most iconic band, The Beatles, and along with fellow bandmate John Lennon was part of the most celebrated songwriting partnership in rock history. With an innate knack for beautiful, complex melodies, powerful vocals and a unique bass-playing style, his music struck emotional chords that transcended generations with songs like "Hey Jude," "Eleanor Rigby," "Let It Be" and "Yesterday," the latter being the most covered song in music history. Taking command as The Beatles' de facto music director in the late-1960s, McCartney steered the band through its most creative phase that included iconic albums like Revolver (1966), Sgt. Pepper's Lonely Hearts Club Band (1967), The White Album (1968) and Abbey Road (1969). Following their acrimonious split in 1970, McCartney embarked on the most successful solo career of the four members, starting with Wings, which he formed with first wife Linda McCartney, producing numerous hit singles throughout the 1970s, including "Band on the Run," "Maybe I'm Amazed" and "Live and Let Die." Suffering the losses of Lennon to a bullet in 1980, Linda to breast cancer in 1998 and George Harrison to cancer in 2001, McCartney single-handedly carried The Beatles torch and continued his solo success with Flaming Pie (1997) and Memory Almost Full (2007). Though he suffered public embarrassment with his tumultuous marriage to model Heather Mills, McCartney maintained his stature as the most popular and successful member of The Beatles, and he continued releasing critically and commercially well-received music well into the 21st century.
Born James Paul McCartney in Liverpool, England, on June 18, 1942, McCartney was one of two sons born to Mary, a nurse and midwife, and James McCartney, a jazz pianist and trumpeter. McCartney's mother died when he 14 due to an embolism during surgery to prevent the spread of breast cancer. This loss later served as a bonding element in his friendship with John Lennon (whose own mother died when he was 17). To ease the pain of his mother's absence, James McCartney encouraged Paul's interest in music and wordplay by purchasing him instruments - a trumpet at first, which was later surpassed by a guitar, which the left-handed McCartney had to learn to play essentially upside down - and challenging his mind with crosswords. He also suggested that Paul take music lessons, but the younger McCartney found that he was able to pick up the essentials of composition by playing by ear. His association with the Beatles began in 1957, when a friend of his introduced him to John Lennon, who was performing with his band, the Quarrymen at a local Liverpool gig. The pair spoke for a few minutes, and McCartney performed a few songs (Eddie Cochran and Little Richard covers), which impressed Lennon enough to ask him to join the group a few weeks later. The new configuration was a success, and McCartney soon began composing original songs with Lennon to fill out their set list. McCartney's younger school friend, George Harrison, was eventually asked to help out with the group in 1958 and fill in as a guitarist where needed.
After several changes, the group settled on the McCartney-Lennon-Harrison lineup, with the volatile Stu Sutcliffe (who McCartney disliked due to his tight relationship with Lennon and his lack of musical prowess) on bass and Pete Best on drums. The band's name, which underwent numerous changes between 1957 and 1959, including The Silver Beatles, was solidified in 1960; perfect timing for the band booking the infamous Hamburg, Germany gigs that would make them famous in that country. McCartney's father was reluctant to allow his son to travel to Germany for the engagement, but after discovering that the daily pay was more that he was making as a musician, he recanted. The Beatles' performances at the Indra Club in Germany were raucous affairs, built around all-night performances of popular American and English R&B and blues songs, and fueled by copious amounts of amphetamines. McCartney's first run-in with the law occurred during this period - a snub by a local club owner spurred him and Pete Best to set fire to a condom they found and nailed to a wall in the club. The owner charged them with attempted arson, and both men spent three days in jail before being deported back to England. Harrison and Lennon were soon given the boot as well, but Sutcliffe remained in Hamburg. The four exiled Beatles reunited with Sutcliffe in England in 1961 and began performing regularly at the legendary Cavern Club in Liverpool, where their popularity blossomed anew. Noting that many of the bands that had sprung up in their absence were performing the same covers that comprised their own set list, McCartney began pressuring Lennon to collaborate on more original material.
That same year, the group returned to Hamburg (minus Sutcliffe) to record several singles with Tony Sheridan (which were attributed to "Tony Sheridan and the Beat Brothers" due to the fact that the term "Beatles" sounded too close to a German slang term for penis). With the departure of Sutcliffe, McCartney was forced to abandon the guitar and play bass (he originally played Sutcliffe's upside down, but later bought his signature left-handed Hofner model). In 1961, talent manager Brian Epstein saw the Beatles and signed them to a management contract. His first task was to land the group a recording contract, but they faced rejection at every turn until a demo (paid for by Epstein) landed in the hands of producer George Martin. He was impressed enough by the recording to sign the group to a contract with Parlophone Records, which he would sign after they auditioned for him. McCartney's quick and irreverent wit helped to allay the producer's fears, and after the dismissal of Best and introduction of popular local drummer Ringo Starr (who had performed frequently with the band in Germany), the "classic" lineup of the Beatles was secured with their first single, "Love Me Do," a Lennon-McCartney composition with McCartney singing solo in the chorus, in 1962.
The phenomenon known as "Beatlemania" did not catch fire immediately after the release of "Love Me Do;" it took the second single, "Please Please Me" (1962) and the subsequent album of the same name to really kick off fan frenzy in the U.K. The band was slower to build in the United States, but thanks to their 1964 appearance on "The Ed Sullivan Show" (CBS, 1948-1971) as part of what would be known as the "British Invasion" of America, stateside girls were quick to follow in their Continental compatriots' stomping footsteps. Subsequent albums by the group and tours of America, Europe, and Australia quickly solidified the Fab Four's position as the biggest youth cultural ambassadors in the world. However, unlike many pop groups at the time, McCartney's compositions with Lennon were frequently singled out by mainstream critics for their complexity and maturity. Not that any of those words meant anything to Beatle fans, who had en mass labeled the cherubic McCartney "the cute one" and plastered his face on bedroom walls across the globe.
But the massive scope of Beatlemania ranged far beyond posters and 45s; McCartney and his bandmates' images were preserved on nearly every form of printable material - from T-shirts to pillowcases; even a cartoon series, "The Beatles," (ABC, 1965-69) transformed them into animated heroes. The Beatles' signature "mop top" haircuts and Cuban-heeled boots spawned their own imitations - fans could purchase Beatle wigs, suits and boots to bring them even closer to their idols. Perhaps the greatest advertisements of Beatles culture came with their feature films, starting with 1964's "A Hard Day's Night." A simultaneous parody and celebration of the madness that swirled around them on a daily basis, the documentary-style film - directed by Richard Lester, whose association with the Beatles would continue well into the 1990s - focused on the band's attempts to evade their rabid fans and perform at various venues, with a side plot that involved the shenanigans of McCartney's "grandfather" (U.K. comedian Wilfrid Brambell). The film succeeded wildly in showcasing the Beatles' natural charm and comedic talent, and served as an irresistible advertisement for the rock and roll lifestyle that numerous future musicians cited as their reason for forming a band. "Beatle-esque" became a subgenre unto itself, with American groups like The Byrds, The Beau Brummels, and The Monkees - the latter of whose entire persona was borrowed wholesale from the Beatles - mining the Fab Four's signature harmonies and chord progressions for their own songs. Amusingly, a strain of anti-Beatles songs and Beatles parodies sprung into existence at the same time; the best of these being a dramatic recitation of "A Hard Day's Night" by comedic genius Peter Sellers, who maintained a friendship with Harrison and Starr.
Their second feature film with Lester, "Help!" (1965), fared slightly worse at the box office, due to its manic storyline which drew inspiration from the Marx Brothers and James Bond, while attempting to focus on an Indian cult's desire to retrieve an important ring from Ringo. But the filming proved an enjoyable time for the band members. McCartney recalled that the group's marijuana intake at the time was so substantial, that they had only the faintest grasp of the plot and frequently forgot their lines. The Beatles' relationship with drugs broadened that same year when Harrison and Lennon were introduced to LSD by a friend. Though Lennon became extremely enthusiastic about the new high, McCartney was reluctant to experiment with it, and held off until 1967 to try it. However, he was the first Beatle to speak about it openly in the press, and admitted to taking it four times. Despite these admissions, coupled with the earlier controversy that swirled around Lennon's cheeky proclamation that the Beatles were "more popular than Jesus," McCartney and the rest of the Beatles were named Members of the Order of the British Empire in 1965.
Despite the press and fan mania, McCartney's skill as a songwriter continued to blossom. He and Lennon usually took about an hour to write their material, which was staggering to consider, when contemplating such songs as the delicate "Things We Said Today" and "If I Fell" (both from "A Hard Day's Night") or the soulful "Ticket to Ride" (from the soundtrack to "Help!"). McCartney also composed hit songs for other pop acts as Billy J. Kramer, Cilla Black, and Peter and Gordon, who scored a No. 1 hit in the U.S. and U.K. with the McCartney-penned single "A World Without Love." McCartney's connection to Peter and Gordon went beyond providing them with songs; much to the consternation of girls around the world, he became romantically involved with Peter Asher's sister, actress Jane Asher. By the mid-'60s, McCartney's status with the Beatles allowed him to meet and share ideas with other major figures in the music world, including Bob Dylan - who introduced the group to marijuana and the rough-hewn poetry of American folk music - and writers like Harold Pinter and Bertrand Russell, whom he met via Jane Asher's family. (McCartney took up residence at their home for three years.) In turn, these encounters helped to broaden the scope of McCartney's compositions with Lennon; the simple love songs and rockers were gradually making way for complex and even experimental songs about adult relationships, as evidenced by songs like "Norwegian Wood (This Bird Has Flown)" and the gorgeous "Michelle," both from 1965's LP Rubber Soul, which earned the group a Grammy in 1966. And the group's willingness to branch out beyond the limits of their Mop Top personas in turn spurred other groups to make artistic leaps, most notably Brian Wilson of the Beach Boys, who was so inspired (and terrified) by Rubber Soul, that he set out to compose a "teenage symphony to God," which later surfaced as the legendary 1966 LP, Pet Sounds.
The newfound emphasis on songwriting and studio work with producer George Martin led the Beatles to swear off touring, they played their final live set as a foursome in San Francisco's Candlestick Park in August of 1966. McCartney was reportedly less than happy with the decision and later pushed for the band to return to their roots in subsequent years, but after years of playing shows in which they could not hear themselves over the roar of the crowd, he soon came around to the idea. The group soon embarked on a creative streak that embodied two of their most acclaimed albums: 1966's Revolver and their 1967 masterpiece Sgt. Pepper's Lonely Hearts Club Band. Both albums featured each Beatle at both the top of their songwriting and composing powers and playing to their respective strengths. Revolver in particular showcased McCartney's growing mastery of all aspects of the pop idiom with songs like the Motown-esque, brass-and-string-heavy "Good Day Sunshine" and "Got To Get You Into My Life." And with "When I'm 64," Fixing a Hole," "A Day in the Life" and "She's Leaving Home" from Sgt. Pepper, McCartney showed an innate grasp of the dance hall jazz of his father and the sweep and grandeur of classical composition. Pepper's gentle, introspective, and playful lyrics, combined with the musical experimentation of Martin and the band, made it the perfect soundtrack companion for the 1967 "Summer of Love" and its subsequent counterculture movement; a notion solidified when the Beatles performed their anthemic single "All You Need Is Love" on the global television broadcast "Our World." Perhaps the oddest result of this wildly creative period was a perverse rumor that McCartney had died during the recording of Pepper and had been replaced by a look-alike and sound-a-like. In truth, McCartney was involved in both a car accident in 1967 and a moped accident that left him with a facial scar; the latter prompted his decision to grow a mustache for the Pepper cover art. The conspiracy theory reached rabid proportions over the next few years, as fans and Beatles obsessives scoured lyrics and album cover images for clues to the truth about McCartney's supposed demise.
Despite the success of these No. 1 albums, fractures were beginning to form within the Beatles' infrastructure. Each of the members were working on solo projects during and after Pepper, but McCartney was the first to strike out on his own with the soundtrack to Roy Boulting's 1966 film "The Family Way," and the soundtrack earned him an Ivor Novello Award for Best Instrumental Theme. He also penned songs and lent his bass playing to bands like Badfinger, the Bonzo Dog Band, and James Taylor. Perhaps the biggest change in McCartney's life during this period was the end of his lengthy relationship with Jane Asher. After announcing their engagement in 1967, she accompanied him to India to study transcendental meditation, but broke it off after their return in 1968 when she discovered his affair with another woman. During this period, McCartney met American photographer Linda Eastman in London, and they became involved in 1968. When he and Lennon traveled to New York in 1969 to announce the launch of the Beatles' record label, Apple Corps, he asked her to return to London with him. Much to the consternation of McCartney's female fans, the pair was married that same year. He adopted her daughter Heather Louise from her previous marriage, and the couple had three children of their own, including future fashion designer Stella McCartney, photographer and activist Mary McCartney, and son James, a sculptor and musician who would perform on several of his father's solo albums. In addition to participating in her husband's solo career, she also introduced him to vegetarianism in the mid-1970s, and the couple was active and vocal in their support of animal rights.
Meanwhile, trouble continued to blossom in the Fab's camp. The year 1967 ended on two negative notes - with the death of their longtime manager Brian Epstein from a drug overdose, and disparaging reviews of Magical Mystery Tour, their follow-up to Pepper, which also spawned a baffling, psychedelic television special of the same named, which aired on Boxing Day in 1967. Critics savaged the special, which was largely attributed to McCartney, who offered an apology of sorts to disappointed fans. The album, however, featured some of his most striking and delicate pop songs, including "Fool on the Hill," "Hello Goodbye," and the Roaring Twenties-themed "Your Mother Should Know." 1968 saw the release of The Beatles, a double album also known as The White Album, due to its all-white cover art. Again, McCartney provided stunning pop songs like "Blackbird," "Ob-La-Di, Ob-La-Da" and "I Will," as well as playful nods to his inspirations like Little Richard on "Why Don't We Do It In the Road?," Bob Dylan on "The Ballad of Rocky Raccoon," and Brian Wilson on "Back in the USSR," as well as two thunderous rockers, "Helter Skelter" and "Birthday." Behind the scenes, the album was fraught with tension; the recording sessions were unfocused, and McCartney and Lennon frequently worked in separate studios on their songs. Problems also arose due to Harrison's frustration over his inability to get his songs on albums, and Starr actually left the group for two weeks over disagreements with his bandmates. The presence of Lennon's new romantic and spiritual partner, avant-garde artist Yoko Ono, and McCartney's desire to have Linda's father, Lee Eastman, serve as their new manager, only deepened the divide between the group. Eastman was later passed over in favor of Allen Klein, who while helping to make the Beatles very rich through astronomically high royalty payments, contributed to numerous personal and financial problems with the members after the group broke up.
The year 1969 proved to be the last gasp for the Beatles, but the emergence of McCartney as a successful solo artist. He began working on his solo debut in 1969, while still struggling to keep the band intact through the fractious recording of their final studio albums, 1969's Abbey Road and 1970's Let It Be; with the chilly atmosphere between the foursome, as well as their final rooftop performance atop the Apple Records building in London, being preserved in the 1970 film "Let It Be." During the shoot of the latter, Lennon actually left the group to focus on his own solo project with Ono. Realizing that the Beatles' future was doomed, he returned to his home to concentrate on his family and on the solo album, which offered a stripped-down, more relaxed sound than the elaborate orchestral music coming from the Beatles camp. The album, McCartney, was scheduled for release on April 17, 1970, which put it in direct conflict with the release date of the LP Let It Be. The ever amiable Starr was dispatched to persuade McCartney to push the date of his album, but McCartney refused; his anger over the request prompted him to announce that he was leaving the band in 1970. The result was shock and dismay from all corners of the globe, most notably from music critics and from his bandmates; the discord deepened after McCartney filed a lawsuit to end their legal bonds in 1971. Despite all the bad press, McCartney, which featured such hit songs as "Maybe I'm Amazed" and three songs intended as Beatles demos - "Teddy Boy," "Junk" and "Hot as Sun/Glasses," which was a holdover from McCartney's days in the Quarrymen - went to No. 1 for three weeks, eventually attaining double platinum status in sales. The album was also notable for a Q&A with McCartney that addressed questions about his departure and the future of the Beatles, none of which made the other three very happy with him.
Following the 1971 release of the single "Another Day," which marked his first top 5 hit outside of the Beatles, McCartney commenced on his second solo album, Ram, which was a close collaboration with Linda and attributed to both of them upon its release in 1971. A combination of the homemade recordings of McCartney and more elaborate studio creations like "Uncle Albert/Admiral Halsey," Ram also contained a jibe at the Beatles in the form of the song, "Too Many People." Realizing this, Lennon would respond with the savage "How Do You Sleep?" on his solo album Imagine. In fact the bad blood between the two former best friends would last throughout the rest of the decade, ending only near the end of Lennon's life. The year 1971 also saw the launch of McCartney's post-Beatles band, Wings - with the name coming from an image that McCartney saw during the difficult birth of his daughter Stella - which initially featured wife Linda on keyboards and vocals (a controversial decision for many fans and critics), Denny Seiwell and ex-Moody Blues guitarist Denny Laine. The lineup would undergo several membership changes during its 10-year history. Their debut CD, Wild Life (1971) was met with critical brickbats and poor sales, but a 1972 tour of U.K. colleges - during which no Beatles songs were played - and three controversial singles, including "Give Ireland Back to the Irish," which was banned by the BBC; a reggae cover of "Mary Had a Little Lamb" (released in response to the ban), and "Hi Hi Hi" (also banned by the BBC for drug and sexual references), helped to generate interest in the band. Their second LP, 1973's Red Rose Speedway (attributed to Paul McCartney and Wings) generated a No. 1 hit with "All My Love," and their theme song to the James Bond film "Live and Let Die" (1973). This album produced a winning streak that included the singles "Jet," "Band on the Run," and "Junior's Farm," as well as the album Band on the Run, which topped the charts for 1973 and earned the band two Grammys. It also restored McCartney's standing among music fans, which had grumbled about his part in breaking up the Beatles for several years.
This was soon followed by two more hit albums, 1975's Venus and Mars, featuring the hit "Listen to What the Man Said" and 1976's Wings at the Speed of Sound, featuring "Silly Love Songs" and "Let 'Em In." The latter album was released to coincide with the band's triumphant tour of America, later chronicled on the live triple album Wings Over America (1976), which featured his first performances of Beatles songs in concert since the band ended live performances in 1966. It should be noted that around this time, McCartney began changing the placement of his name on songs written by he and Lennon in the album credits, including "Lady Madonna," "The Long and Winding Road" and others, as being McCartney/Lennon. Despite this and other moments of animosity, the two actually began enjoying a cordial relationship on and off by the mid-'70s. The pair spoke over the phone frequently during the decade, though McCartney knew that Beatles business could not be addressed with his former partner during the calls. They also reunited in the studio briefly during Lennon's 18-month separation from Ono to record a jam session with Stevie Wonder and Harry Nilsson, which later emerged as the bootleg "A Toot and a Snore '74" (the title referring to Lennon's offer of cocaine to Wonder, which was recorded by the studio microphones). The pair nearly took up Lorne Michaels' offer of $3,000 to reunite the Beatles on a 1976 episode of "Saturday Night Live" (NBC, 1975- ), which was later dramatized in the 2000 film "Two of Us," directed by Michael Lindsay-Hogg, who had also directed "Let It Be."
McCartney also branched out during this period to explore other venues of business and music. Most lucrative of this were his efforts to mine music publishing through his MPL Communications, a holding company he started in 1970 to separate his own work from Apple Corps and Allen Klein. In 1976, he purchased the rights to Buddy Holly's music catalog, being a huge Holly fan; even organizing a celebration of what would have been the late rock pioneer's 40th birthday with an all-star performance in London. He would also buy the rights to the Broadway musicals "Grease," "A Chorus Line," and "Guys and Dolls," among many other music properties. McCartney also released Thrillington (1977), an instrumental version of his album Ram attributed to one Percy "Thrills" Thrillington. But he returned to the business of Wings with their smash 1977 single "Mull of Kintyre," which became the first single to sell over 2 million copies in the U.K., making it the biggest selling single in his homeland's history until the release of Band-Aid's "Do They Know It's Christmas" (also featuring McCartney) in 1984. In 1979, McCartney helped organize the Concerts for the People of Kampuchea, which aided survivors of the war in Cambodia. He also gathered together many of the concerts' participants, including Wings, members of The Who, Led Zeppelin, and Pink Floyd to form a supergroup called Rockestra; their subsequent theme winning a 1980 Grammy for Best Instrumental Performance.
The peace and happiness of McCartney's life and career was shattered twice in 1980. In January, he was arrested in Japan during a tour with Wings for possession of seven ounces of marijuana, and was sequestered in jail for 10 days while waiting for officials to decide on his fate. Lawmakers wishing to earn press called for trial and conviction on drug smuggling charges, which would have earned the singer/songwriter a seven-year sentence. Fortunately, he was ultimately released and deported with an admonition to stay out of the country from that point on (he would return in 1990 for a tour). And at the end of the year, he was shocked to receive word that John Lennon had been murdered by a mentally unstable Beatles fan on December 8th. He had spoken to Lennon shortly before the assassination and was encouraged by his former partner's revived interest in a music career, as well as happy that the two were letting go of the sometimes bitter past. The news came as a devastating blow to McCartney. Some controversy boiled up after he was quoted in the press that day as saying that Lennon's death was "a drag" - he attributed the statement as due to a loss for words and not lack of emotion - but for the most part, McCartney paid homage to his longtime friend and bandmate in words and song by lending his vocals to George Harrison's tribute single, "All Those Years Ago" as well as his own touching song, "Here Today" from his own album Tug of War (1982).
Though McCartney continued to write and record material, Lennon's death severely impacted his desire to go on tour, for fear that he would be the next Beatle to be struck down. His refusal to hit the road with Wings eventually led to the band's break-up in 1981. He returned to the format of his first solo album by playing all the instruments on McCartney II, which offered a more synthesizer-driven sound and the massive worldwide hit "Coming Up." Tug of War followed, giving fans a mini-Beatles reunion in the form of contributions from producer George Martin and Ringo Starr, who performed on the single "Take It Away." The album yielded another huge hit, a collaboration with Stevie Wonder titled "Ebony and Ivory," which was soon followed by two more successful duets, both with Michael Jackson: "The Girl Is Mine," from Jackson's monumental Thriller LP, and "Say Say Say," from McCartney's 1983 record Pipes of Peace. McCartney even had a minor planet named after him that same year by the discoverers of asteroid 4148.
The sole bum note struck during this period was the feature film "Give My Regards to Broad Street" (1984). Written by McCartney, who had never before written a screenplay, the film followed the model of "A Hard Day's Night" by blending McCartney's real life with a silly plot involving the theft of his new album's master tapes. A sizable box office failure, despite the presence of Ringo Starr and upcoming comic talent Tracey Ullman (McCartney appeared in the video for her 1983 hit "They Don't Know"), the soundtrack was a No. 1 hit in the U.K., and the single, "No More Lonely Nights" earned Top 10 status worldwide, as well as a Golden Globe nomination and a BAFTA award. McCartney also released two more songs for soundtracks in the following year: the U.K. hit "We All Stand Together" from "Rupert and the Frog Song," a 1984 animated film he wrote and produced; and the theme from "Spies Like Us," a tepid 1985 comedy starring Chevy Chase and Dan Aykroyd. This decline in musical fortunes for McCartney continued over the next few years. 1986's Press to Play became his first album ever to not achieve gold record status in the United States; even All The Best!, a 1987 greatest hits collection from his solo years, debuted at No. 62 on the U.S. charts, though it did eventually reach double platinum. And 1988's Back in the USSR, a collection of 1950s rock covers released initially in the Soviet Union, failed to break the Top 100 when it made it to American shores in 1991. During this period, McCartney also began collaborating with U.K. songwriter and rocker Elvis Costello; the results included the song "Veronica" from Costello's 1989 Spike album and "My Brave Face" from McCartney's 1989 CD Flowers in the Dirt, both faring moderately well on the charts.
In 1989, McCartney decided to tour for his Flowers in the Dirt release, his first worldwide jaunt since Lennon's death in 1980. The tour launched in September 1989 and became one of the highest-grossing and best reviewed in decades, with fans and critics alike marveling at McCartney's ability to charm audiences with the same degree of showmanship and cheek that he displayed during his tenure with the Beatles. Flush from this success after a period of critical and popular stagnation, he explored classical music with several compositions, most notably the Liverpool Oratorio, which topped classical music charts in 1991. He also made his first strides to settle his differences with the surviving Beatles, though he did refuse to attend their induction into the Rock and Roll Hall of Fame in 1988; a move that shocked and saddened everyone involved. He reunited with Harrison, Starr and Ono to work on "The Beatles Anthology," a five-part documentary about the band's history that featured new interviews with the surviving members and countless live clips. McCartney also joined Harrison and Starr in the studio to flesh out a 1977 demo by Lennon called "Free as a Bird." The resulting "reunion," which was released as a single and on the companion CD Anthology 1 (1995), won a 1996 Grammy and was followed by another Lennon demo called "Real Love," which was released in 1996 as part of Anthology 2. Both broke the Top 10 in the U.S. and U.K and were considered by many as the official last word on the most famous band in the history of recorded music.
The end of the 1990s offered musical high points for McCartney in the form of two hit albums: Flaming Pie (1997), which debuted at No. 2 and earned him a Grammy nomination, and Run Devil Run (1999), another collection of early rock covers. He was also inducted into the Rock and Roll Hall of Fame as a solo artist in 1999, and was knighted that same year. But all of the acclaim and attention was muted by Linda McCartney's shocking death from breast cancer in 1998. Having slept apart from her a only a handful of times since first meeting some 30 years before, McCartney soldiered on bravely, asking fans to remember her by contributing to cancer research charities or by exploring veganism. Truth being told, behind closed doors, the usually unshakable optimist was utterly devastated; enough that close friends like Harrison and Starr worried about their former bandmate's emotional well-being or whether he could ever bounce back from the loss. Not surprisingly, as the century turned, McCartney found solace in his music. He collaborated with his daughter Mary on the documentary "Wingspan: An Intimate Portrait" (2001), which gave a behind-the-scenes look at their family and the band during its most productive period of the 1970s. He also helped to organize the Concert for New York City after the attack on the city in September 2001, having witnessed the attacks on the World Trade Center from an airplane in New York. Suffering a personal loss yet again, he spoke extensively about the premature death of his friend and bandmate, George Harrison from cancer that same year. Although the two had sometimes endured an acrimonious relationship through the years, Macca was truly devastated by the loss of now a second Beatle, and the one he had known the longest; often regarding him as a younger brother. That same year, McCartney also published a book of poems, Blackbird Singing, which featured many of the lyrics he wrote with Lennon, and presented his paintings (a hobby he began in 1983) in Germany and the U.K. to considerable acclaim.
But perhaps the biggest comfort in McCartney's life was Heather Mills, a London-based model and human rights activist - particularly against landmines - who had herself lost one of her legs following being run down by a motorcycle. The pair met while she was engaged to another man. Not surprisingly, the much younger Mills called off this marriage just days before the wedding to be with McCartney, lending itself to accusations that she just might be a "gold digger." The new couple was married in 2002 to much press hullabaloo, amid rumors in the press that he and Linda's children despised their new stepmother. Regardless of a public reticence to accept Mills as legit - not helped by the fact that there was no prenuptial agreement - no one could deny that her presence in his life seemed to inspire some of McCartney's best work of the period, most notably the soundtrack to Cameron Crowe's movie "Vanilla Sky" (2001), which earned him an Academy Award nomination, and the 2002 album Driving Rain, which featured many romantic songs written for her. Though the album performed only moderately well, McCartney launched a massive tour that year, which was followed by performances at the 2002 Super Bowl and a 2003 concert in Russia's Red Square, topped off by a private concert for President Vladimir Putin. And the sixty-something singer became a new father again when his daughter, Beatrice Milly McCartney, was born in 2003.
But his newfound happiness with Mills would be short-lived. The couple announced that they would separate in 2006, and McCartney himself filed for divorce soon after, citing "unreasonable behavior." A firestorm of negative press sprung up in its wake, mostly targeting Mills for her possible ulterior motives in marrying such an older man. She countered with threats of legal action against various U.K. newspapers and vowed to fight the divorce proceedings in the U.K. and U.S. As wild speculation about McCartney's alleged abuse of Mills and her affair with a personal trainer muddied the press, the couple eventually settled on a payment of $32 million pounds in cash and property from McCartney to Mills. In the wake of so much ugly publicity, McCartney buried himself in his first love: music. His 2005 album, Chaos and Creation in the Backyard - made before the official split but no doubt informed by the dissolving relationship - was produced by Radiohead and Beck collaborator Nigel Godrich, resulting in a No. 6 album position and a Grammy nomination for the song "Jenny Wren." The following year, McCartney left his longtime label home at EMI Records to sign with Hear Music, a new label under the umbrella of the Starbucks coffee chain, and released the album Memory Almost Full, which debuted at No. 3 in early 2007; his highest chart position since Flaming Pie. Though the album featured songs dedicated to Heather Mills, rumors swirled that the title was an anagram for the phrase "for my soulmate LLM" (Linda Louise McCartney, allegedly). McCartney remained mum on that particular subject as his divorce battles continued to make news, choosing instead to focus on promoting its successful single, "Dance Tonight," which was released on his 65th birthday and was the subject of a popular iTunes commercial and a video directed by Michel Gondry and featuring Natalie Portman.
That same year, the two remaining Beatles and their spouses came together in the "Revolution Lounge" in the Mirage Casino in Las Vegas. The bar, which celebrated all things Beatles, was an offshoot of the popularity of the Beatles-themed Cirque du Soleil show "Love," which was built around Beatles songs that had been reworked by George Martin for its successful opening at the Mirage in June 2006. And audiences heard 33 classic McCartney collaborations with John Lennon in Julie Taymor's surreal "Across the Universe" (2007), a film about love and counterculture that featured numerous Beatles songs and drew its inspiration from their characters in lyrics. In 2007, McCartney released Memory Almost Full on Starbucks' Hear Music record label, proving his ongoing appeal by debuting at No. 3 on the Billboard album charts. The music icon earned four Grammy nominations for Memory and the following year, racked up another two for Amoeba's Secret, an EP recorded live during an in-store appearance at the Los Angeles landmark retailer, Amoeba Music.
McCartney was back on the awards scene in 2009 when "I Want to Come Home," his contribution to the holiday dramedy "Everybody's Fine" starring Robert De Niro and Drew Barrymore, earned a Golden Globe nomination for Best Original Song. Also that year, he returned to touring following a four-year break while The Beatles earned a new generation of fans with the release of the video game The Beatles: Rock Band for PlayStation 3, Wii and Xbox. The release coincided with a massive box set compilation of remastered stereo recordings of every Beatles album. Both the game and the box set sold millions of copies each across the world. Meanwhile, McCartney finally found some personal satisfaction when he married native New Yorker Nancy Shevell, vice president of the family owned transportation conglomerate New England Motor Freight, in 2011 after dating for four years. While continuing to sell out major arenas, including two marathon concerts at the new Yankee Stadium in 2011, he made appearances at major events, including closing Queen Elizabeth's Diamond Jubilee Concert in June 2012 and also closing the 12-12-12 Concert for Hurricane Sandy Relief at Madison Square Garden by playing to great fan buzz with the surviving members of Nirvana: Krist Novoselic, Dave Grohl and Pat Smear, essentially standing in for the band's late frontman, Kurt Cobain. He also contributed an appearance and an original song written with Nirvana called "Cut Me Some Slack" to Grohl's feature documentary on the legendary recording studio "Sound City" (2013). McCartney's sixteenth solo album, New, followed later the same year. In 2014, McCartney composed the score for the video game Destiny, including the single "Hope for the Future."
Life Events
1953
Met George Harrison when the two rode the same school bus
1957
Introduced to John Lennon; invited to join Lennon's band The Quarrymen
1958
George Harrison invited to join The Quarrymen
1959
The Quarrymen performed at Casbah, a coffehouse owned by Pete Best's mother
1960
The Quarrymen renamed Long John and the Silver Beatles; toured Scotland and then played Hamburg, Germany where it's discovered Harrison was underage
1961
Brian Epstein becomes the Beatles' manager
1962
Pete Best replaced by Ringo Starr as the band's drummer
1962
Played bass, guitar, sang and composed for The Beatles
1964
Film acting debut in "A Hard Day's Night"; also wrote songs and performed them on soundtrack
1967
Appeared in (also co-wrote and directed) Beatles special "Magical Mystery Tour"
1968
Formed business partnership Apple Corps
1970
Filed lawsuit to formally dissolve the group The Beatles; suit settled in March 1971
1970
Executive produced Beatles film "Let It Be"; also contributed songs and acted; shared Oscar for Best Adapted Score
1970
Released first solo album <i>McCartney</i>
1971
Formed new group, Wings
1972
With wife Linda, charged with drug possession; later fined for growing cannabis on his Scotish farm
1973
Composed theme song for James Bond feature "Live and Let Die"
1980
Arrested in Tokyo for marijuana possession
1984
Scripted, acted in, performed own songs and composed and arranged music for feature "Give My Regards to Broad Street"
1985
Michael Jackson bought publishing rights to many Beatles songs; McCartney sued for royalties by ex-Beatles George Harrison, Ringo Starr, and the late John Lennon's wife Yoko Ono
1991
Debuted first classical composition "Liverpool Oratorio" in Liverpool, England; concert film "Paul McCartney's Get Back" released
1995
Appeared on "The Beatles Anthology" (ABC), premiered second classical work "The Leaf"
1995
Made the documentary short "Grateful Dead - A Photofilm"; served as director and supervising editor
1996
Knighted by Queen Elizabeth II
1999
Performed solo concert at the Cavern Club in Liverpool where the Beatles first played
2001
Wrote the title song for the feature "Vanilla Sky"; garnered a Best Original Song Academy Award nomination
2001
In conjunction with release of album <i>Wingspan</i>, co-executive produced and starred in the ABC documentary of the same name that profiled his life with his late wife Linda
2002
Toured America in support of his album <i>Driving Rain</i>
2004
Received a Grammy nomination for Best Pop Collaboration with Eric Clapton
2005
Released the album, <i>Chaos and Creation in The Backyard</i>, which earned him a Grammy nomination for Best Male Pop Vocal Performance for the single "Jenny Wren"
2007
Became the first artist signed to Starbucks Corp.'s new record label, the Los Angeles-based Hear Music; first album released <i>Memory Almost Full</i>; earned three Grammy nominations
2009
Wrote the music and lyrics for "I Want to Come Home" from the feature film, "Everybody's Fine"; earned a Golden Globe nomination for Best Original Song
2010
Earned a Grammy nomination for the song "Helter Skelter" from the album <i>Good Evening New York City</i>
2013
Recorded the song "Cut Me Some Slack" with Dave Grohl and Krist Novocelic of Nirvana, a collaboration nicknamed "Sirvana."
2013
Released 16th solo album, <i>New</i>.
2014
Release of <i>The Art of Mccartney</i>, a tribute album featuring some of the singer's best known songs being performed by various artists
2015
Collaborated with rapper Kanye West and R&B singer Rihanna on the pop single "FourFiveSeconds"
2016
Release of his fourth compilation album, <i>Pure McCartney</i>
2016
Was announced that McCartney would appear in the 2017 adventure film, "Pirates of the Caribbean: Dead Men Tell No Tales."
Family
James McCartney
Father
Leader of Jim Mac Jazz Band in 1920s; remarried after wife's 1956 death; died in the 1970s.
Mary Patricia McCartney
Mother
Died of breast cancer on October 31, 1956.
Angie McCartney
Step-Mother
Had daughter from previous marriage.
Michael McCartney
Brother
Photographer. Born c. 1944.
Ruth McCartney
Sister
Singer. Adopted by McCartney's father; mother is James McCartney's second wife.
Heather McCartney
Step-Daughter
Born in 1963.
Mary McCartney
Daughter
Producer. Born in 1969; married TV producer Alistair Donald on September 26, 1998.
Stella McCartney
Daughter
Fashion designer. Born in 1971.
James McCartney
Son
Born in 1977.
Beatrice Milly McCartney
Daughter
Born October 28, 2003.
Companions
Jane Asher
Companion
Actor. Had relationship in the mid-1960s; announced engagement in 1967; separated.
Linda Eastman
Wife
Photographer, musical performer, food entrepreneur. Born on September 24, 1941; frequently performed with McCartney; married on March 12, 1969; diagonsed with breast cancer c. 1995; died on April 17, 1998.
Heather Mills
Wife
Activist, former model. Born c. 1967; activist for the disabled; lost left leg in 1993 motorcycle accident; announced engagement on July 26, 2001; married on June 11, 2002 on the remote Castle Leslie estate in Ireland.

Bibliography
"Paul McCartney Paintings"
Paul McCartney, Bullfinch Press (2000)
"Paul McCartney: I Saw Him Standing There"
Jorie B Gracen, Watson-Guptill Publications (2000)
"McCartney"
Chris Salewicz
"McCartney: Yesterday ... and Today"
Ray Coleman, Paul McCartney and Ian Ruskin
"McCartney, Songwriter"
Howard Elson
"Paul McCartney"
Howard M Gelfand
"Lennon and McCartney"
Malcolm Doney
"Paul McCartney: Behind the Myth"
Ross Benson
"Paul McCartney: The Definitive Biography"
Chris Welch
"Blackbird: The Life and Times of Paul McCartney"
Geoffrey Giuliano and Denny Laine
"Yesterday: The Unauthorized Biography of Paul McCartney"
Chet Flippo
"Paul McCartney: Many Years From Now"
Barry Miles
"Paul McCartney: In His Own Words"
Paul McCartney
Notes
There is a Web site devoted to him at www.paulmccartney.com
A hard-headed businessman, McCartney has made a fortune as a music publisher, and outraged many (including, eventually, himself) by selling publishing rights of many Beatles songs to Michael Jackson in 1985. That same year, the ex-Beatles sued McCartney for royalties.
McCartney and his wife, Linda, were vocal in vegetarian and environmental causes and marketed their own frozen vegetable entrees worldwide.
"People will keep thinking about a Beatles reunion until we're dead. And THEN they'll probably hope for a reunion. They'll offer us $2 million to reunite with Elvis." --Paul McCartney, quoted in Rolling Stone, June 15, 1989.
"I became the bad guy ... But I don't want to spend my life justifying myself. I'm quite clear about who I am, and I reckon I'm OK. It's marvelous, really, the impression [people] have of me. It's like it's more than me. I'm not that big. I'm kind of this kid from the sticks. This isn't false modesty, but I am really just this kid from Liverpool. I was very, very lucky, and I worked very hard, so that's brought money and fame. And this shit is the price of fame." --Paul McCartney, quoted in Rolling Stone, June 15, 1989.
"This was one of the best things about Lennon and McCartney, the competitive element within the team. It was great. But hard to live with. It was hard to live with. It was probably one of the reasons why teams almost have to burn out. And, of course, in finding a strong woman like Yoko, John changed."... Yeah, I think that probably is the biggest criticism, that John stopped being himself. I used to bitch at him for that. On the phone with me in the later years, he'd get very New York if we were arguing. New York accnt "Awright, goddamn it!" I called him Kojak once, because he was really laying New York street hip on me. Oh, come off it! But, through all of that, I do think he was always a man for fresh horizons. ..." --McCartney on the breakup of the Beatles, quoted in a 1984 Playboy interview.
"You know, when we started with the Lennon-McCartney thing, you know, 50-50 with a handshake, it was like a Rodgers and Hammerstein trip. For me it was, anyway. That romantic image of collaboration, all those films about. New York songwriters plugging away at the piano--'We'll call it Alligator Symphomy; what a great idea!'--and they all go to California and get drunk. That always appealed to me, that image. Lennon and McCartney were to become the Rodgers and Hammerstein of the Sixties; that's the way that dream went." --Paul McCartney in a 1984 Playboy interview.
McCartney won an additional five Grammy Awards and an Oscar shared by The Beatles.
He was named to Rock and Roll Hall of Fame in 1988 as a member of the Beatles.
Received a honorary degree from the University of Sussex, Brighton in 1988.
Inducted into the Rock and Roll Hall of Fame in 1999 as a solo artist.
McCartney is the subject of 177 Beatles books and 23 solo biographes (Source: Entertainment Weekly, November 17, 1995.)
In May 2000, named a fellow of the British Academy of Composers & Songwriters.